About Friends of Nella Dan
'You can scuttle a ship, but you can't sink comradery'
On 19 September 2015, the association 'Friends of Nella Dan' (FND) was founded at Springeren – Maritime Experience Centre in the Danish city of Aalborg. The association sprang from the existing Facebook community 'Friends of Nella Dan'.
FND brings together a community of people with an interest in and ties to the polar ship Nella Dan with the purpose of collecting, preserving and sharing stories from an exciting chapter in Danish maritime history to the benefit of a wider audience.
FND welcomes private members as well as associations, institutions and companies with an interest in the polar ship Nella Dan. The website offers options for you to join and donate to the association.
The association's logo is designed by Nella Maria Kornerup Qvist.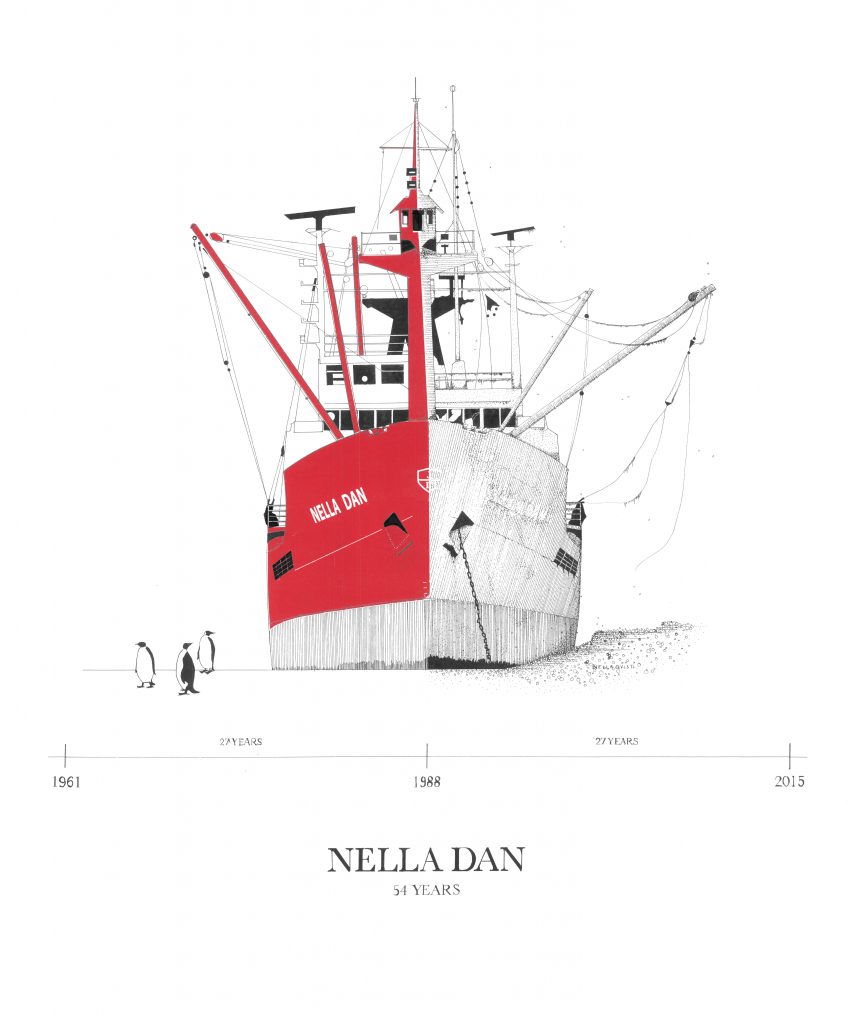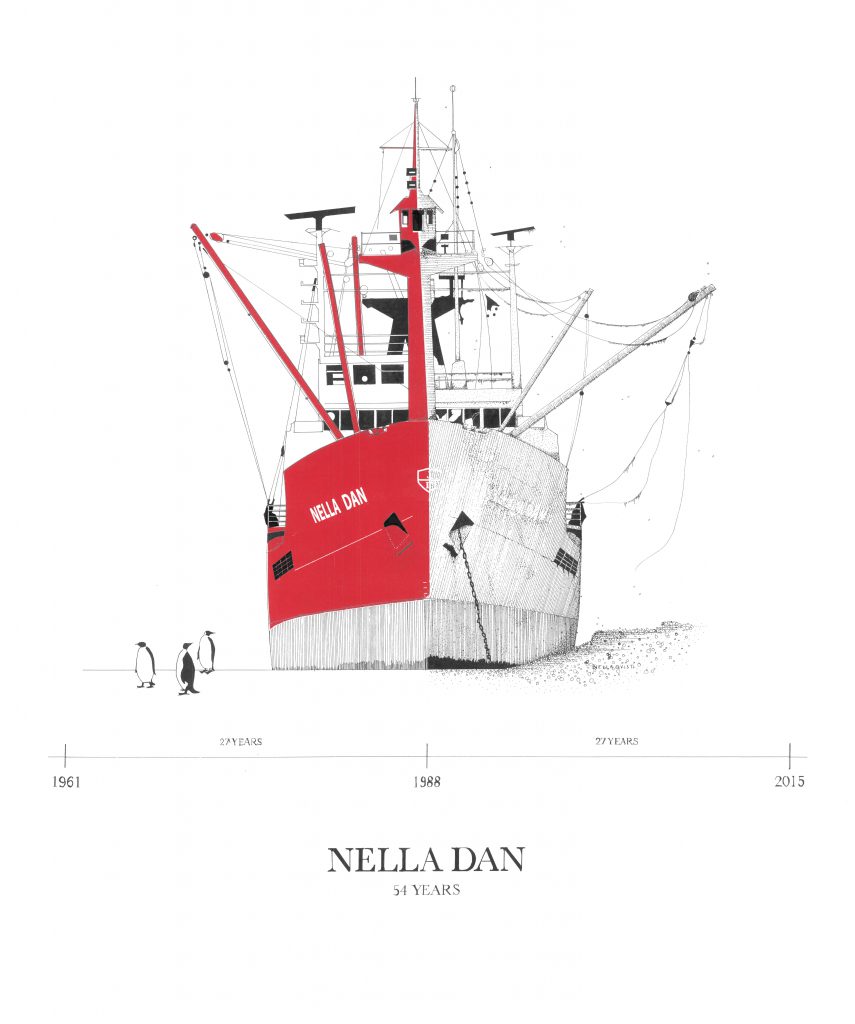 Thanks to all the friends of Nella Dan
Everywhere, we meet friends of Nella Dan. We are grateful to all of you for supporting new adventures on board the story about Nella Dan.
We are also grateful to Lauritzen Fonden, Springeren – Maritime Experience Centre in Aalborg, ANARE Club in Australia, Lauritzen Veteranerne and of course KNUD E. HANSEN a/s, E-arkiv.com and KS Film for support, shelter, knowledge and technical support. Although we are a volunteer association with modest means, your help has made it possible for us to set up this website and create an archive with stories about Nella Dan.
The website brings together the past, present and future adventures of Nella Dan on one platform.
Special thanks goes to award-winning Australian writer Favel Parrett, who during her process of writing the novel 'When the Night Comes' (Hachette Australia, 2013) helped reunite old friends.
Our first major project in the association was to have her novel translated and published in Danish. The Danish edition, 'Når Natten Kommer', was released in 2015 (PH Medier). It is available from our webshop.
Share your story about Nella Dan
We continue our effort to collect personal stories and make them available on the FND website. Former crew members have shared many tall tales, sailor's yarns and exciting stories … but you may have had a different connection to Nella Dan.
Perhaps you crewed on the LARCs, the choppers or the research stations, took part in the scientific research activities at sea … or were involved in some other way entirely? Perhaps you witnessed Nella Dan standing in after months away at sea, but always remained home, standing there again, on the pier, as she set out again … or? Maybe you were never there in person, yet Nella was always part of your life somehow, and you carry a story that is part of the bedrock of your life.
Share your story. About the things that matter to you. Whether your story is short or long, funny or sad, factual and detailed or just a feeling, is not important. What matters to you is what we'd like to hear about.
We are ready to lend an ear and weave the good stories into a – hopefully – vibrant and varied image of life with Nella Dan that will be valuable and inspiring to others. Our goal is to make these stories available to a wider audience.